This year has been a year of growth.
The Trauma Resource Institute continues to be humbled by the ever-expanding requests for our services throughout the world community. This annual report will provide a summary of the work we've done toward our mission of bringing wellness skills to our world community one person at a time, one community at a time. It will also provide a brief summary of the organizational changes that continue to evolve in order to encourage long-term organizational and financial sustainability. Most of all, it will allow us to review 2017 as we look ahead to what's in store for TRI in 2018.
TRI spreads resilience through it's trainings. Here's a quick summary of our impact through trainings in 2017.
Our two models -- the Trauma Resiliency Model (TRM) and Community Resiliency Model (CRM) -- were presented by TRI in 13 States and 4 countries. This doesn't include the work that continues to be done by CRM Teachers and TRI collaborators all over the world in places such as Rwanda, the Philippines, South Africa, Nepal, and the Caribbean.
In 2017, we provided:
18
CRM 1- and 2-Day Trainings
This means that members of TRI's training faculty offered on average, at least one 3-day TRM training, one 4- or 5-day CRM Teacher Training and almost two CRM 1- or 2-day Trainings a month.
294
People in CRM Teacher Trainings
CRM-Informed Organizations
Domestic:
Asheville City Schools Foundation*
Aspiranet
California Library Association*
Carolinas Healthcare System*
Center for Community Solutions
Central Florida Foundation
Cherry Gulch Therapeutic Boarding School*
Children's Hospital of Los Angeles
Crestwood Behavioral Health
ECHO Parenting
Emory University*
Fairfield University
Fighting Back Santa Maria Valley
First 5 Mendocino
Loma Linda University
Onondaga Community Trauma Task Force
Peace Over Violence
Salish Kootenai College
San Bernardino County Department of Behavioral Health
Southern California Counseling Center
Stanislaus Probation Department
Syracuse Police Department
Tri-City Mental Health
UCLA Rape Crisis Center
University of Tennessee Health Science Center
Vera House
Wake County Public School System
Woodbine Ecology Center
Peabody Housing Association (London, UK)*
University Hospital Hamburg-Eppendorf (Hamburg, Germany)*
Victims and Survivors Services of Northern Ireland (Belfast, UK)*
Lausnin (Reykjavík, Iceland)*
We couldn't do this effectively without a dedicated staff and an ever-expanding TRIbe of TRM trainers/facilitators and CRM skills teachers.
The TRI team expanded in 2017.
Associate Executive Director
Director of Education and Training
TRI's Master Trainers and Facilitators: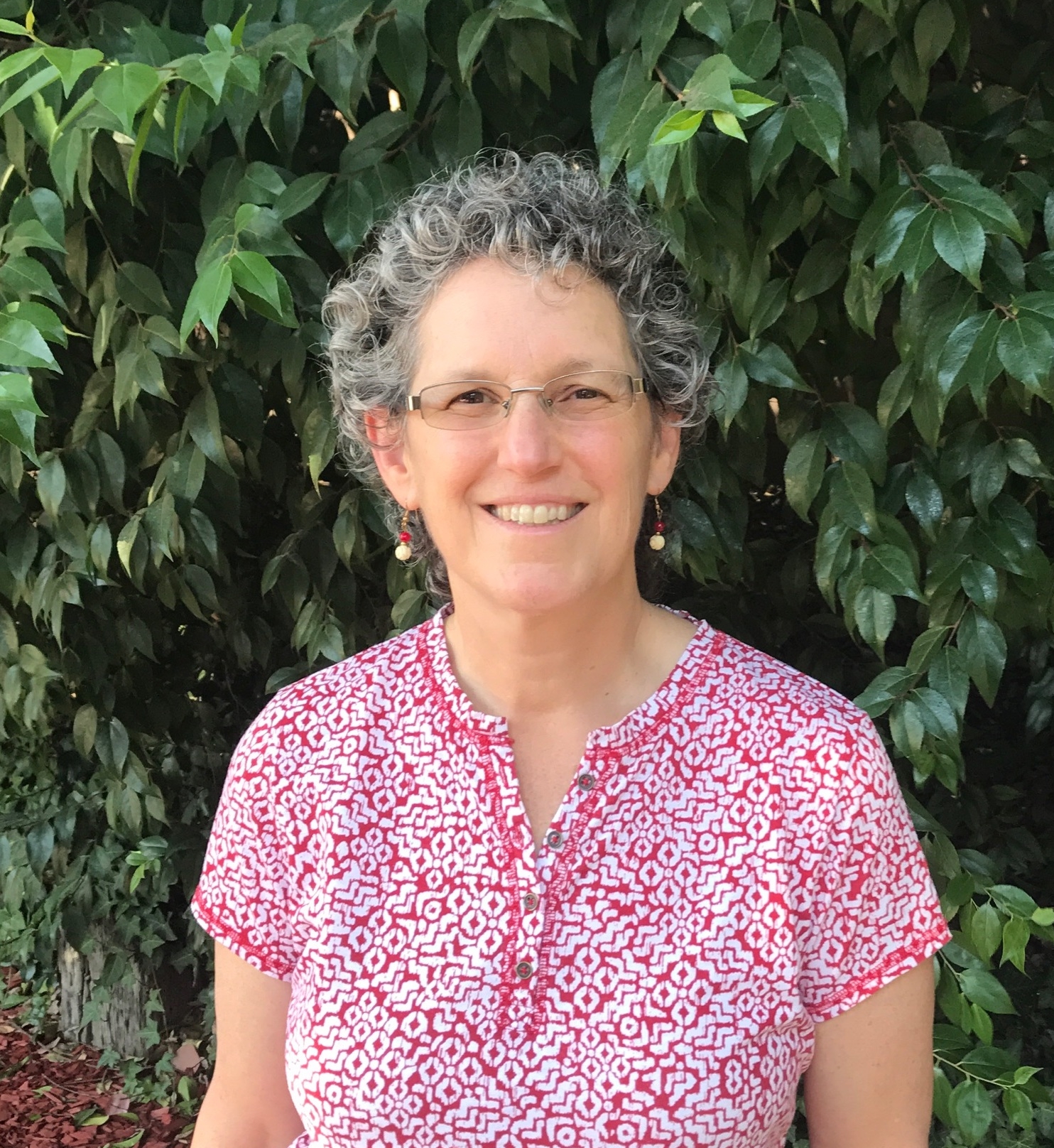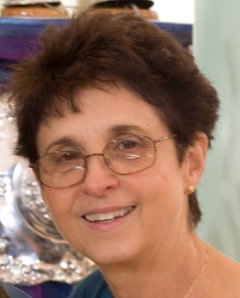 TRI continues to receive requests to present out models at various conferences and organizations leading to increased demand for our services. Here are just a few examples:
Innovations in Mental Health: Expanding Accessibility
On April 6, 2017, Elaine Miller-Karas, the Executive Director of TRI, presented with Chris Underhill, Founder of Basic Needs, at the Skoll World Forum in Oxford, England. The session was titled, "Innovations in Mental Health: Expanding Accessibility".
In June, TRI was contracted by the Substance Abuse and Mental Health Services Administration (SAMHSA), Center for Mental Health Services for the Flint Resiliency in Communities After Stress and Trauma (ReCAST) program to provide a CRM Teacher Training.
In October, TRI was contacted by the Victims and Survivors Service of Northern Ireland to provide a CRM Teacher Training to several staff members as well as individuals from the Forum for Cities in Transition Belfast.
TRI applied for The Drucker Prize (formerly known as the Peter F. Drucker Award for Nonprofit Innovation), a grant that recognizes the organization that best exemplifies Peter Drucker's definition of innovation: "change that creates a new dimension of performance." Out of 252 applicants, we were selected as one of the semifinalists.
It takes resources to help create trauma-informed and resiliency-informed individuals and communities throughout the world.
This year we received requests for our services from organizations that wanted to strengthen their community's resiliency proactively as well as from organizations in response to the many man-made and natural disasters that seemed to loom large in 2017. Below is a summary of our work to maintain financial sustainability while continuing to make our services affordable and accessible to those who request it regardless of their financial resources.
Our ability to develop sound financial strategies allowed us to strenghten our infrastructure to benefit our mission and vision.
For example,
We offered multiple scholarships for trainees that couldn't otherwise afford trainings.
We were able to adjust costs in order to offer CRM Teacher Trainings to organizations at a fee that they could reasonably afford.
We provided a grant to the Rwandan Resourcing and Grounding Association to help them spread resilience in an area of the globe where financial resources are extremely limited.
We are investing in improving the infrastructure of TRI in order to better operationalize our services and to automatize the certification experience to provide a better user-experience for those seeking certification in TRM and CRM.
The BBB Wise Giving Alliance recommends that a nonprofit should spend at least 65% of its total expenses on Program activities and no more than 35% of its expenses on fund raising -- typically categorized within Development costs (CLICK HERE for more information). Below is the ratio of expenses TRI devoted to Operations (e.g., administrative costs, technology, etc.), Development (e.g., fund-raising, etc.) and Programs (e.g., TRM Trainings, Trainer Fees, etc.).
However, GuideStar, BBB Wise Giving Alliance, and Charity Navigator have all proposed that the percent of charity expenses that go to administrative and fundraising costs—commonly referred to as "overhead"—is not a primary measure of a charity's performance. In fact, they even propose that many charities should spend more on overhead as an investment to improve their work (CLICK HERE for more information).
Accordingly, we still offer the above ratio as an indicator of our efforts to make decisions that result in sound financial management, while recognizing that there are other factors (e.g., leadership, results, etc.) that should also be considered as indicators of healthy performance. Our hope is that the financials outlined here, as well as our accomplishments and plans for future investments to improve our infrastructure outlined elsewhere, will together offer an accurate picture of the health of our performance as a nonprofit.
In order to better streamline our certification process, we are in the process of onboarding Litmos, a learning management system. Initially, we will be piloting this system with our CRM Teacher Training program and then will expand to TRM and other interesting courses. Stay tuned!
We have recently onboarded an automated grant assistant, Instrumentl. Through this online platform, we will more efficiently be able to identify potential funding sources across governmental, private, corporate and state levels, which in turn, will benefit our operational and programmatic activities.
TRI is returning to the Skoll World Forum on Social Entrepreneurship. While Executive Director, Elaine Miller Karas, will be attending the Forum, Associate Executive Director, Michael Sapp, and Program Manager, Nick Skenderian, will be attending Marmalade, a series of workshops focusing on exploring place-based approaches to social change.
Elaine Miller-Karas has been invited to present at the Juconi International Congress in October of 2018 and March 2019. The presentation in October will be held in Puebla, Mexico, while the presentation in March will be held in Tanzania.
January 2018 has already been a busy month. Elaine Miller-Karas led a training team to Mexico City, Mexico, in response to last year's devastating earthquake, which heavily affected communities in Mexico City, Puebla and other surrounding states. She also traveled to Oakland, CA, where she was a plenary speaker at the "Preparing People for Climate Change in California" conference sponsored by the International Transformational Resilience Coalition (ITRC) -- TRI is a founding member of ITRC. Jennifer Burton led a training team to Turlock, CA, to provide a CRM Teacher Training to employees of Aspiranet. In addition, Michael Sapp provided a workshop on TRM and CRM in Los Angeles, CA, for Tarzana Treatment Center's 12th Annual Promising Practices Conference.
Trainings already planned for 2018:
CRM Teacher Trainings
Benchmarks (Raleigh, NC)
Duke University (Durham, NC)
First 5 Mendocino (Mendocino County, CA)
CRM 1- or 2-Day Trainings
North County Lifeline (San Diego, CA)
Duke University (Durham, NC)
CRM Enhancement Training
University Hospital Hamburg-Eppendorf (Hamburg, Germany)
Victims and Survivors Services (Belfast, Northern Ireland)
Mendocino, CA (Level 1)
Los Angeles, CA (Level 1)
Boise, ID (Level 2)
South Africa (Level 1 & 2)
Missoula, MT (Level 1)
Buellton, CA (Level 1)
Claremont, CA (Level 2)
Phoenix, AZ (Level 1)
Riverside, CA (Level 1)
Fairfield, CT (Level 2)
Iceland (Level 1 & 2)
Our Vision
To create trauma informed and resiliency informed individuals and communities internationally, respecting the wisdom of cultural diversity.
Our Mission
To take people from despair to hope through simple skills-based interventions based on cutting edge research about the brain.
To expand access to wellness skills to enhance resiliency for our active duty service members, veterans and their families.
To expand access to biological based treatments by training frontline service providers, community leaders and clinicians in order
Our vision and our mission remains the same. We will continue to work at helping our training faculty and skills teachers all over the globe feel connected and empowered to spread resilience to the people and communities that they come in contact with.
"I think this is what Nelson Mandela meant by the "rainbow nation." Learning about how to stabilize the nervous system is equality and is beyond nations, culture, religion and ethnicity."
- CRM Trainer, South Africa